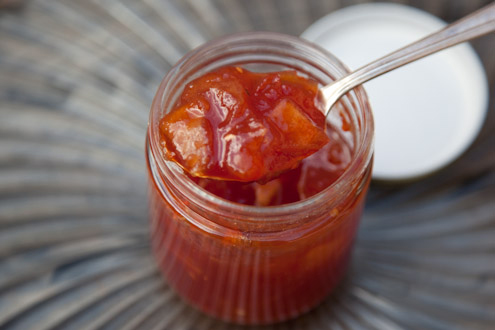 There are few jam makers in the world quite as skilled as Pim Techamuanvivit, and we are delighted that she is coming to teach her once-a-year jam class at Love Apple. This workshop will cover not only berry jams, but stone fruits as well.
Pim demos the best method for coaxing natural pectin out of the fruits (so that we won't have to add commercial pectin), safe uses of the delicious noyaux (the "stone" part of the fruits), and how to infuse herbs and spices to your jams (so that you can experiment with unique flavor combinations).
Plus, you'll get to take home jars of jams we finish in the class. You'll be learning from a true expert. Food maven Nigella Lawson has declared Pim's jams, "the best I've ever tasted."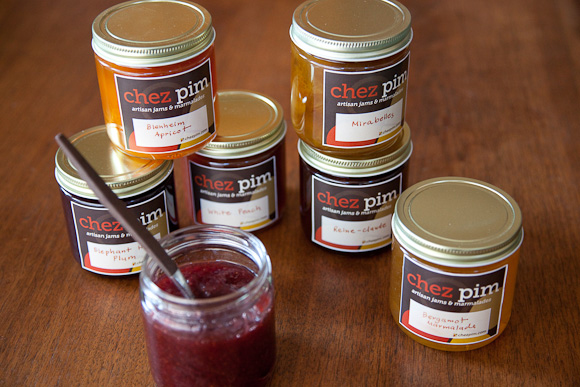 Pim is no longer teaching at Love Apple.  She has opened a restaurant in San Francisco called Kin Khao.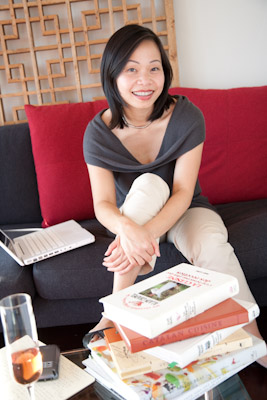 Pim Techamuanvivit, the author of the Foodie Handbook and the blog ChezPim, is a recognized leader in the jam-making world.  A recipient of a Good Food award for her jams, Jeffrey Steingarten, food editor of Vogue Magazine, proclaims Pim's jams as "the best we've tasted."

Please review our cancellation policy in case you are not able to attend your scheduled class.
Sign up for our newsletter to receive updates on new classes, planting tips, free give-aways, and more exclusive content.
If the workshop dates don't work for you, if the class is full, or if you'd like to request that another class be added, please email us and we'll do our best to accommodate you.
Love Apple Farms gift certificates can be used toward classes, seedlings and merchandise, They are available for purchase here.
Check out other classes at Love Apple Farms.

Photo collage of Pim's jam class by Stacey Wickman